Community News Special Edition 11-14-19
Students

First: Working as a Team for Continuous Improvement
November 14, 2019



Message from the Superintendent

Dear Topeka Public Schools Family,

This special edition is focused on mental health resources to ensure all families have information on the various resources the district provides all year. Over the last three years the district has expanded counseling and social work resources. Additionally, we have opened an elementary and secondary alternative school that provides virtual school options to help us meet the needs of all students.

We want our parents to also know that we believe any parent that has a concern or a need at their child's school should meet with the principal to access the various resources available. Our school staff remain ready to address student needs with parents.

Our educators are absolutely amazing and the articles focus on the various ways they support students and are a testament to their dedication. Next week is American Education Week, please take time to thank our teachers. As dedicated educators, we maintain a welcoming, positive and uplifting environment. When there is public dialogue that is false or does not uplift students or public schools, as educators, we have chosen not to dignify those comments and we maintain positive communication that models great character to all in our community. We appreciate our parents and community members who support us in uplifting public schools and recognize that our staff members are amazing individuals. Thank you for your ongoing support.

• 18-22: American Education Week
• 21: Board of Education meeting, Burnett Center, 5:30 p.m. exec. session, 6:30 p.m. public session

• 22:

Harvesters Mobile Food Pantry, Hummer Sports Park, 9 a.m.• 27-29: No school, Thanksgiving break
TPS Podcast Talks Mental Health and Effective Strategies

Tune into May's episode of Faces of 501: The Podcast. Leslie Carr, Coordinator of Social Work, and Bryan Candea-Kromm, Coordinator of School Psychology, discuss ways students and parents can have a healthy dialogue about mental health and develop effective strategies for managing things like stress, anxiety and depression. Listen to the full episode by clicking here.

Innovative Sensory Room at Williams Magnet

A new sensory room is helping Williams Science and Fine Arts Magnet School students stay focused in the classroom. The room gives students the opportunity to talk with a social worker or counselor when they are upset or frustrated. One student says she's noticed a difference in her ability to cope at school. We're thrilled with how successful the sensory room has been at Williams. To read more, click here.

Therapy Dogs Help Students in Our Schools

Topeka Public Schools "employs" a number of professional therapy dogs. They are invaluable to their handlers by supporting them in the provision of their duties. These dogs are also highly valued by students as well as staff around the district. Professional therapy dogs are used to teach tolerance, model good behavior, provide stress relief and teach students about responsibility. Additionally, therapy dogs help students calm down in order to address some of the issues that they may be facing that day. There are 15 therapy dogs currently in the district. To learn more about therapy dogs and their affects, click here.

Counseling and Mental Health Services in Every School

Topeka Public Schools believes in providing support at every level across the district to directly impact student mental health. All students receive social-emotional education that includes: bullying prevention, social skills, problem-solving and stress management. Counselors, social workers and school psychologists are available at every school level in the district to provide small group or individual support and community referrals. If a student is experiencing bullying and its affects, peer pressure, grief or other stressful situations, there is always someone available. For additional mental health resources or referrals, contact your counselor, teacher or principal.

School based resources include: mental health teams at all schools, trauma informed strategies, peace corners to assist in regulation, sensory and wellness rooms in various schools, Tier I social skills instruction through the Second Step Curriculum and morning mindful routines.

For additional mental health resources or referrals contact your counselor, teacher and or principal. Click here to visit the district mental health website.

Meeting Students' Academic, Behavioral and Social Needs Through Ci3T

Topeka Public Schools is partnering with Kansas University and Dr. Kathleen Lane to implement a comprehensive three tiered system of support (Ci3T) to provide support for students in all schools. This national model provides training to educators and supports schools in creating and implementing plans to address academic, behavioral and social skills. This district-wide support has helped more students receive comprehensive services to address social, emotional and academic needs.

For more information about Ci3T, please contact your school's principal or click here.

Online Therapy Resources

Midland Care offers support for those who have experienced loss in their lives. These services include individual grief support for all ages, adult support groups, Family Evenings, Hearts of Hope Camp for children, Teen Retreat, potlucks, memorials, and opportunities for expressive therapies.

The goal of the Midland Care Center for Hope and Healing is to help those who have suffered a loss understand that:

Grief is a natural and even healthy reaction to loss.

Within each of us is the capacity to heal.

The duration and intensity of grief is unique.

Caring and acceptance assist in the healing process.

You can learn more information about Midland Care's services by clicking here.

Suicide Prevention, Information and Awareness

Students who are contemplating suicide frequently give warning signs of their distress. Take these warning signs seriously. Urge them to seek help if you or someone you know is showing any of the following warning signs:

Talking about feeling trapped or in unbearable pain

Talking about being a burden to others

Giving away prized possessions

Increasing the use of alcohol or drugs

Acting anxious or agitated; behaving recklessly

Sleeping too little or too much

Withdrawing or feeling isolated

Showing rage or talking about seeking revenge

Displaying extreme mood swings

If you or anyone else is in crisis, call the National Suicide Prevention Lifeline at 1-800-273-8255 or visit www.suicidepreventionlifeline.org.

Help is Just a Click Away Through Our District Tip Line

Use the TPS app or online form to report tips on bullying, feedback, complaints or concerns directly to the district. All tip line submissions are confidential and anonymous as an option. You can use the tip line through our app or our website. This tip line can also be used for those experiencing a crisis. You can find the app on both Google Play and the App Store.

Crisis Text Line Provides 24/7 Support

Crisis Text Line is a free, 24/7 support for those in crisis, connecting people to trained Crisis Counselors. Their first priority is helping people move from a hot moment to a cool calm, guiding users to create a plan to stay safe and healthy. Users are their priority. Text HELLO to 741741 from anywhere in the US to text with a trained crisis counselor. Even when your student is not at school, help is only a text away. For more information, click here.
TPS Tip Line

Use the TPS app or online form to report tips on bullying, feedback, kudos and more anonymously to Central Office.

TPS App

Download the official Topeka Public Schools app today for access to school news, calendars, push notifications and anonymous tip line!

Job Opportunities

Click

here

, to apply for available job opportunities with Topeka Public Schools.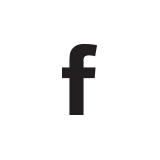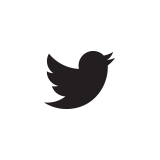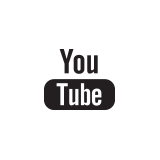 The Topeka Public Schools, Unified School District No. 501 is committed to affirmative action and equal opportunity. No person shall, on the basis of age, race, color, creed, religion, sex, sexual orientation, gender, gender identity or expression, disability, national origin or ancestry be denied lawful access to any appropriate educational service, program or activity provided by the school district. For students, the Title VI, Title IX and Section 504 compliance coordinator compliance coordinator is the General Counsel for the district. For employment, the EEO/AA and Title VII compliance officer is the general director of human resources. Compliance coordinators may be contacted at 624 S.W. 24th Street, Topeka, KS 66611-1294, (785) 295-3000.The clerk of the Board of Education has been designated to receive and redirect or handle inquiries regarding nondiscrimination policies, regulations and procedures. The clerk may be contacted by calling (785) 295-3059 or by writing to 624 S.W. 24th Street, Topeka, Kansas 66611-1294.
Copyright © 2018, All rights reserved.